Please forward this ezine to anyone who'd like to create their best life.
RealityShifters News - August 2005
Create Your Best Life!
Find Hope in Infinite Possibilities
"I am where I am because I believe in all possibilities."
-- Whoopi Goldberg
There is great advantage in maintaining a beginner's mind, since the essence of hope resides in the infinite. As long as we know anything is possible, it truly is. Those who succeed against all odds have often been heard to say, "I didn't know it was impossible when I did it." Keeping our minds open to infinite possibility requires that a sense of skepticism about certainty be vigilantly maintained.
While many people put faith in technology for precise measurements for medical, weather, and financial reports... it is that very faith in technical precision that can distance people from staying in touch with the infinite. The truth about technology is that it, too, is easily changed by reality shifts. Recent studies at Princeton Engineering Anomalies Research (PEAR) show that humans can consistently affect machines in small but noticeable ways through intention. All kinds of reality shifts, from small to large, usually leave no measurable trace. Once I've noted a shift in reality, all forms of physical evidence in the form of CAT-scans, photographs, or internet pages related to the shift have usually changed to coincide with the new reality, leaving little to no record of the change.

The term "multiverse" was coined in 1960 by Andy Nimmo of the British Interplanetary Society, to describe the concept of the many worlds interpretation of quantum physics. Today, physicists such as Fred Alan Wolf and Paul Davies assert that almost all multiverse theories predict the existence of infinitely many duplicate cosmic regions, including duplicate Earths. These duplicates all feel equally real to us. Reality as we know it may therefore be very much like a hologram, giving those who understand how to move through various realities the appearance of having magical powers. This kind of holographic reality is depicted in the movie The Matrix, in which people who believe there is only one universe are oblivious to a wide variety of anomalous events which can be consciously experienced by those who choose to pay attention. The Quest Tarot deck has a multiverse card, which serves to remind us of our infinite true energetic essence.

The most common initial psychological response to encountering reality shifts is denial, since most people who witness reality shifts have little idea of how to store such bizarre experiences in their memory, or discuss what happened. People who have lost their "beginners mind" tend to feel confused when they witness a shift in reality. People feel a great deal of pressure to go along with more commonly accepted views that "things don't move around by themselves," and "you must be confused," since there is an absence of physical evidence that anything changed. Most doctors who see patients miraculously heal from life-threatening illnesses without surgery or chemical intervention refer to such spontaneous remissions as "anecdotal evidence," since aside from people's memories and stories, there is usually no paper trail of evidence to document the shift in reality that has occurred. When we feel comfortable knowing what we live in a world of infinite possibility, we can accept the reality shifts we have witnessed as anomalous, yet real experiences.

Our currently popular psychological theories tend to exclude a healthy psychology of dealing with changing realities. While we hear about things like "hidden memories" in which people recall things from their past while under hypnosis that sometimes differ greatly from what others in their lives recall, such memories are often doubted, since memories are not considered solid evidence. A new psychology that includes reality shifts is needed to help people realize, "Of course you can change the past and the future with what we do here today," and guide people through helpful exercises which can bring more balance and harmony to their lives. These new psychologists will be therapeutic shamen who are capable of helping others find healing by selecting a more enjoyable possible reality.

Much of the work I do as a spiritual life coach is involved with helping people come to the realization of their core eternal energetic essence, and how that eternal energetic essence plays with an infinite number of possible realities. We are all free to choose what lives we lead, and to what degree we choose to hold on to a sense of physical stability and stasis, and to what degree we choose to allow ourselves the freedom to explore the infinite realms of all possibility. As a spiritual life coach, I keep my feet in both worlds, and help others to bridge the gap between what we know to be true and infinite possibility.

This month, realityshifters discussion list members took a poll about our favorite reality shifting fiction books at: http://groups.yahoo.com/group/RealityShifters

POLL QUESTION:

What are your favorite (fiction) reality shifting books?
RESPONSES: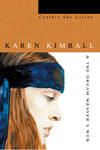 While I have read and loved many of these books, some of them are new to me. This list of reality shifting books is an excellent place to get some new reading ideas! There is one reality shifting book I know and love, but didnt include in this survey... because I admit I can't be objective about a book I wrote (I love it way too much for that): Karen Kimball and the Dream Weaver's Web.



lots of love,
Cynthia Sue Larson
email Cynthia at cynthia@realityshifters.com




---
Books & CD by Cynthia Sue Larson:

The Aura Healing Meditations CD will help you improve your aura... and your life... in every way.

Aura Advantage is "the finest book yet written on the Aura and its ability to transform your life... the 'Bible' of aura books."
-- Donald Schnell

Aura eBook!

This empowering booklet provides tips for making every day the best it can be by harnessing the power of your aura.
Order autographed books & CDs in the RealityShifters Shop

---
In This Issue:

(1) Spiritual Life Coaching
(2) Upcoming Events
(3) Intriguing Articles & Interviews
(4) Your Reality Shift Stories
(5) Reality Shifting Q & A
(6) Reality Shifters Award Winner
(7) Reviews that Shift Your Reality
(8) Join in the Discussion
(9) Noteworthy Web Sites & Ezines

---

(1) Spiritual Life Coaching
Spiritual Life Coaching with Cynthia
Feeling stuck? Want help facing a challenging relationship? Need clarity making an important decision? Could you use some help shifting your reality? Are you curious to know your divine gifts? Are you ready to feel energized? If you answered yes to any of these questions, you can benefit from spiritual life coaching with Cynthia! Contact Cynthia at cynthia@realityshifters.com to set up a life-enhancing telephone consultation today. http://realityshifters.com/pages/consultation.html


"At times when I am feeling out of gas I call Cynthia for some spiritual gas. She helps me get tuned-up again for my life. She teaches me certain skills that I can use when we are not in contact. On a physical level, Cynthia has cleared all breast cancer from my body, and has given me tools that I can use on a daily basis. The work with Cynthia is not easy, she is so clear and pure with herself and with what she communicates that if you are not ready to find your true path in life do not work with her. It is as if your truth will be presented to you with the assistance from her and you will need to be honest with yourself about what your path is. My life has changed dramatically since I have started working with her; I have had many physical challenges. When I called Cynthia and asked for help with spirit, I was amazed with the answers that spirit had communicated to her which then where given to me. When I find myself in a situation that I am not happy with she will ask me, "how is that working for you?" as she is gently behind my slow changes. The love that I feel from Cynthia is transforming in and of itself. I had lost my dog the other evening, and I called Cynthia to check things out with me, she walked me through amazing techniques and I am happy to say that my dog came back home the next day. Cynthia empowers me and teaches me what she knows, so that I will not be dependent on her. I have grown so much with Cynthia it is as if one session with Cynthia is like a semester in college/graduate school. She is down to earth and so easy to work with; she is truly amazing. I love her dearly and I know in my heart that she will always be there for me. I love Cynthia as a teacher, spiritual sister, mother and a human angel who has a great sense of humor."
-- Gail

---

(2) Upcoming Events

Radio Interview
Thursday, 18 August 2005 11-12 AM
Tazz & Paula Radio Show
Cynthia will discuss auras, reality shifts... and much, much more! Tune in to listen on internet radio.
http://tazzandpaulashow.com/

Spiritual Life Coaching
Saturday, 20 August 2005 10-6 PST
Palo Alto, California
Gain a sense of what you most need to know, get your questions answered, and renew your sense of direction in life with a life coaching session with Cynthia.
http://www.psychicfairs.net/
FREE Pass ($5 Value)

Teleconference: Shift Reality with Your Energy Field
Tuesday, 23 August 2005 6-7 PM
Conscious Creation Convergence
Register to join us for an inspirational (free!) one hour teleconference... the only cost to you is the price of your phone call. Be sure to take advantage of this special opportunity to talk with Cynthia about auras, reality shifts... and much, much more!
http://www.cc-convergence.net/Teleconferences.htm

Get the Aura Advantage Talk
Saturday, 27 August 2005 2-4:30 PM PST
Oakland, California
Gain a sense of what you most need to know, get your questions answered, and renew your sense of direction in life with a life coaching session with Cynthia.
http://www.ChangeMakersForWomen.com/



---

Schedule an Event with Cynthia!
Would you like to invite your friends to attend an aura advantage workshop in your home? If you live in Northern California and are interested in planning such an event, email Cynthia for further information at: cynthia@realityshifters.com
Cynthia's schedule of events for 2005 is posted online at: http://realityshifters.com/pages/events.html



---

(3) Intriguing Articles & Interviews



Mind May Affect Machines
Wired
by Kim Zetter
19 July, 2005
Researchers at the Princeton Engineering Anomalies Research program (PEAR), have been attempting to measure the effect of human consciousness on machines since 1979. Small but noticeable effects which aren't affected by distance or time have been consistently measured... with men tending to get small results that match their intent, while women tend to get bigger effects which may not necessarily be the one they intend.
http://www.wired.com/news/technology/0,1282,68216,00.html



Reality Shifting Films
What do movies and TV shows like The Matrix, Frequency, Dark City, Sliders, The Lathe of Heaven, Sliding Doors and Passion of Mind have in common? These films feature the reality shift phenomenon in their plots. I find it especially refreshing to see films that describe reality shifts close to the way I've experienced them myself, and I am grateful that reality shifts are being featured more often than ever in film!
http://realityshifters.com/pages/films.html






---

(4) Your Reality Shift Stories

A NEW DOOR APPEARS
Donna
Calgary, Alberta, Canada

I've been reading the stories about peoples' reality shifts on your web site for some time now, but have never had a reality shift of my own, beyond instances of synchronicity, which happen to me often. But I think I've finally got one. I've worked in the same building for five years now. For virtually every weekday of those five years, at least once a day, I've made a trip down the hall to use the ladies' room. As I walk down the hall, at the far end, I've simply seen wall space, with a door (which is usually closed) on a small section of the wall that comes out at a right angle from the wall I face as I walk down the hall.

On one particular Thursday this year, I noticed another door facing me while I walked down the very same hall. I was so startled that I actually stopped in my tracks. I have never noticed this door before. Not once in five years! Now I admit to the occasional brain fog, but five years worth?! As I reached that wall, where the hall takes a 90 degree turn to the left, I looked closely at the wall and door frame to see if it looked as if it had just been put in overnight. But no, it looks like it's been there for some time. The door frame even has dents, scuffs, and nicks in it.

I asked some of my coworkers about the door, and they seemed very surprised and amused that I had apparently not seen this door before. But come on... not once before in five years? That's a bit much, even for me. :) So I think I have finally experienced a reality shift.


-=-=-=-=-=-=-=-=-=-=-=-=-=-=-=-=-=-=-=-=-=-=-=-=-=-=-=-=-=-=-=-=

Thank You for Sharing this Message with a Friend!

Would You Like to be a Subscriber?

You can view all past issues & subscribe by visiting:

http://realityshifters.com/pages/news.html

-=-=-=-=-=-=-=-=-=-=-=-=-=-=-=-=-=-=-=-=-=-=-=-=-=-=-=-=-=-=-=-=


FRANK CAPRA ALIVE AGAIN
Raul
Hamden, Connecticut

For those who do not remember Frank Capra he was reputedly the best director in Hollywood of the 1930s, arguably one of the top directors of all time. Two of his peak films, Lost Horizon and It's a Wonderful Life had both been great inspirations to me. They were also in part some of the motivation for my becoming a writer and filmmaker eventually achieving an international recognition. The field in which I worked was documentaries and informational films instead of going Hollywood. When I came of age, the old Hollywood industry (of Frank Capra's time)which had interested me, was gone. What replaced it held very little interest for me.

However, it was my good fortune to have a friend in Dick Gollin then the head of the University of Rochester's Film Department back in 1975. He called me one day knowing of my great love for Frank Capra's work and asked if I would like to meet him. Frank was in town (Rochester, NY where I then lived) to lecture at the University and they were having dinner that evening. It was a love match and I corresponded with Frank for the next ten years. In 1985 I was stunned by the headlines in The New York Times which reported the death of the director. I was grieved for some months after which time I heard that Frank had not died at all. Six years later on September 3, 1991 I once again read of Frank Capra's death.

My 38 years of research on the nature of human existence can be summarized in this line, We are spirit immersed in a human experience which is ephemeral and ultimately, illusory.

As for the meaning of the first report of Frank Capra's death I believe that we are multidimensional entities (do not exist in just a single dimension). This has been brought home to me through various mystical events for most of my life.


GETTING PAID BACK
Jen
Rochester, New York
http://pengcognito.com/

For the last couple of years, one of my past clients has owed me a bunch of money. That hasn't really been a problem, since he just set up a payment schedule and is giving me about ten percent each year interest, so I'm OK with the debt on an intellectual level. On my gut level, I'm feeling a bit stiffed, since I don't get the first check for a month.

I noticed that I must have subconsciously been thinking of myself as "someone who gets paid back 'eventually'," as a few people owed me small debts and never quite remembered to pay them back. One was my husband :-) so I asked him if he would just give me the cash soon so I could think of myself as "someone who gets paid back" for a bit of a jump start.

The experiment appealed to him, too; he gave me the cash, then over the weekend I saw the other two people who owed me small amounts. I was thrilled when totally unprompted, they paid me back! This happened at separate events, so it wasn't the case that one payback reminded the other person. The following Monday I got some more work from a client that I thought had pretty much dried up.

Cool, eh?


FEARS REALIZED
Pamela
San Diego, California

I had many reality shifting experiences when I lived in the Mojave Desert. One of the most memorable experiences took place in November of 1997. My husband and I were both in the Navy at the time, stationed at the Naval Hospital in 29 Palms, California. It was a Thanksgiving weekend, and I wanted to drive to a Borders book store that was about one and a half hours away from home. It was the closest Borders store to us, and I wanted to buy my dad a copy of a book called "Conversations with God." I had just finished reading it, and felt a strong desire to share it with him. The only problem was that my husband and I had recently been having a string of bad luck with our vehicles breaking down.

I was feeling very apprehensive that our one working vehicle, my husband's old Toyota Trooper, would break down on the way and leave us stranded. I couldn't seem to control my fear, and even as we were driving to Borders, I voiced how much I would hate it if the truck broke down. We got to the Borders without incident, and I bought the book for my dad. On our way home, the Trooper started making strange noises, and as we pulled off the freeway into a gas station it died completely. We tried everything we could think of to get it running, but the Trooper showed absolutely no signs of life. We were still an hour away from home, and we knew it would cost us an arm and a leg to get a tow truck to take us. We thought we could have it towed to a nearby auto shop, but since it was Thanksgiving weekend, nothing was open. We couldn't even get ahold of a tow truck. We decided to walk to an ATM and get some money out so we could get a motel room for the night, and figure things out in the morning.

Both of us had money in the bank and had used our ATM cards earlier in the day. Neither one of our cards would work at the ATM, so we went to another ATM, that ATM wouldn't work for us either. So we walked to yet another ATM, and still could not get any money out. My husband had $5.00 in his pocket.

Another part to this story was that I had duty at the Naval Hospital the next day, so I had to call and tell the people at the front desk that I wouldn't be able to make it to duty. Who should answer the phone but my nemesis, a woman who worked at the hospital that had acted spitefully towards me on numerous occasions. I had recently said many mean things about her to some of my friends because I felt she deserved it. When I had to explain my story to her on the phone, she acted as if she didn't believe a word of it. A few days later, I heard that she had said mean things about me at the front desk, in front of a lot of people after she hung up the phone with me.

My husband and I had to sleep in the truck that night. It was cold and miserable, and time seemed to slow down. I had been rendered powerless, by a few small circumstances, like a broken car and ATM cards that wouldn't work. Yet I almost felt like I had created the whole situation. Instead of getting angry or depressed like I normally would have in a situation where I wasn't in "control", I felt an amazing sense of peace and well being. I decided to just allow things to happen and be present enough and calm enough to observe and participate in their happening. This was a new way of being that I hadn't experienced before, because I was just beginning to let go of a lot of limitting beliefs from my childhood.

I was sitting in the driver's seat when dawn finally came. I glanced at my husband to see if he was still asleep. He opened his eyes and said "Turn the key". I had a moment of doubt and was about to open my mouth to remind him that we had already turned the key a hundred times, but something in his eyes stopped me. I turned the key and the truck started! We drove home with no problems and there truly didn't seem to be anything wrong with the truck at all. Our ATM cards worked too.

I realized a lot of things because of this experience. I no longer allow myself to fear anything, because I know that I can easily create the very thing that I fear and find myself face to face with it! It made me think "If I can create the things I fear, I must be able to create the things I desire as well". I also learned that saying negative things about other people, whether "deserved" or not, isn't a good idea. I don't believe in karma, but I have experienced that life is circular.



---

(5) Reality Shifters Q & A


Q: Hi Cynthia,
I have admired your work from afar. I have not participated in any discussions but have received your newsletter for over a year now. I have talked to the wind for at least 10 years now. It has probably been all my life, but more intensely for about 9 years (since I was attuned to Reiki). At first, I abused my relation with the wind. I would try to force a breeze after I knew that I could. It worked for a while and then, all of a sudden, I was cut off. I had no ability for years until recently, the past few years, it has started to come back slowly. I found that my ability to influence the wind increases greatly when I focus on helping others and not just myself. I don't know why I didn't think of that sooner? I guess I had some personal growth to do and that's just how long it took. I would be curious to know if you have talked to others with similar experiences.
Happy Shifting
-- Staysee Yod Teague
Reiki Master

A: Dear Staysee,
Thanks so much for the lovely email! I am so glad to hear that you've been talking with the wind for years, and have noted how responsive it is. Your energy field is strongest when you're helpful to others, so naturally the wind will be most responsive to you when you're feeling your best! I've heard of similar experiences and had similar experiences... that the most energized people are (because they're in love, or have helped people, or need miraculous assistance), the most quickly, strongly, and favorably the weather responds. It is also true that when you make a commitment to learn an energy healing technique such as Reiki, you rise to a higher level of responsibility that requires you to make the most positive use of your abilities.
lots of love,
-- Cynthia


---

(6) Reality Shifters Award Winner

I am proud to announce this month's winner of the Reality Shifting Award, for recognition of demonstrating consistent excellence in web site content and design, while helping people shift their reality in a positive direction:


Ka Gold Jewelry
Ka Gold Jewelry
This web site features some of the most beautiful spiritual jewelry I've ever seen. Ka Gold Jewelry also has fascinating articles about spiritual symbols and sacred geometry which explain the advantages of wearing jewelry designed according to these ancient principles.
http://www.ka-gold-jewelry.com/index.php?ref=42
---

(7) Reviews that Shift Your Reality

Here is something that will give you nourishing food for thought! Every time you click through these links before making purchases at Amazon.com, you help offset the costs of the realityshifters web site and ezine! This is true even if you don't buy anything listed on the realityshifters site. You can see some of my favorite books at: http://realityshifters.com/pages/reviews.html


Technicians of Ecstasy
Shamanism and the Modern Artist
by Mark Levy

Seeing the World through Artist and Shaman Eyes
http://amazon.com/exec/obidos/ASIN/0962618446/realityshifts

TECHNICIANS OF ECSTASY takes the reader on a scintillating, scholarly tour through the work of several artists. While not all artists see the world as shaman do, there are some artists who see, dream, and perform in much the same way as the shaman. Some of the 27 artists included in TECHNICIANS OF ECSTASY are: Vincent Van Gogh, Paul Cezanne, Alex Grey, Henri Rousseau, Salvador Dali, Man Ray, Ann McCoy, and Jonathan Borofsky. What makes this book so fabulous is the way it demonstrates ways that spiritual meaning and wisdom is at the heart of much of the world's best art. The world's best artists know how to break out of habitual modes of looking, and in sharing their visions, empower all who view their art by helping people open their eyes to new ways of seeing. Author Mark Levy explains, "In shifting attention from common sense or 'consensus reality,' artists as shamans succeed in expanding their consciousness and the consciousness of their communities and offer blueprints for spiritual development." I particularly loved the shamanic techniques mentioned to stimulate creativity, as these exercises indeed are part of the core of all shamanic training: isolation, not-doing, prolonged looking, the strong eye, and setting up dreaming. TECHNICIANS OF ECSTASY is essential reading for everyone who is excited by meaningful art, as well as for anyone wishing to better understand how to see the world through the artist's and the shaman's eyes. I give this book my highest recommendation!



What if You Can Change the World
Accessing Answers to the Questions of Life
by Linda Iribarren

A True Guiding Light
http://amazon.com/exec/obidos/ASIN/0972611207/realityshifts

WHAT IF YOU CAN CHANGE THE WORLD is a book of questions and quotations which are designed to help us suspend critical judgment long enough to open our minds to all possibility. With 200 pages of questions and quotes and 75 pages of references, WHAT IF YOU CAN CHANGE THE WORLD is a masterpiece of raw, transformational power. The careful placement of each pair of questions and quotations on their own set of facing pages allows us to either slowly savor each concept, or zip through the whole book in a few mind-boggling minutes. WHAT IF YOU CAN CHANGE THE WORLD is the perfect source book for starting daily meditations, as each gentle question introduces concepts that challenge consensus reality as they illuminate even the darkest parts of ourselves. This is also an excellent book for summarizing some of the best gems from the collective wisdom of centuries of spiritual wisdom and positive thinking. I love the way this book contains many of my old favorite quotations, such as Marcel Proust's, "The real voyage of discovery consists not in seeking new lands but seeing with new eyes," as well as introduces me to many new favorites. I recommend WHAT IF YOU CAN CHANGE THE WORLD to spiritual seekers and leaders everywhere, for this book is truly a guiding light!



---

(8) Join in the Discussion

Do you have questions you'd like to ask, or reality shifting stories you'd like to share? Have you read good books, seen intriguing movies, or found a web site that relates to reality shifts? Contemplate the big questions and make new friends in the realityshifters discussion group at:
http://groups.yahoo.com/group/RealityShifters
---

(9) Noteworthy Web Sites & Ezines



CONSCIOUS CREATION CONVERGENCE
Register for free conscious creation teleconferences at: http://www.cc-convergence.net/Teleconferences.htm and view one of the most interesting flash presentations on conscious creation at: http://www.cc-convergence.net/intro.htm



SPIRITUAL CINEMA CIRCLE
NEW feature! Have you been thinking of joining the Spiritual Cinema Circle, but wished you knew what kind of films would be mailed to you if you joined? Now you can preview this month's selections online:
http://www.spiritualcinemacircle.com/public/preview/?af=17252



TAROT READINGS -- FREE!
Free tarot card readings can help guide you through your troubled emotions and clouded thoughts.
http://www.free-tarot-reading.net/index.php?affID=1006




TRANSFORMATIONAL BOOK CIRCLE
NEW feature! NEW feature! Louise Hay and Barbara de Angelis have changed the lives of millions of people. But did you know that each of these remarkable women credits a book with changing her life? Join the Transformational Book Circle and you will receive one book and one audio CD each month:
http://www.transformationalbookcircle.com/?af=17252



WILD DIVINE
Now you can try a free demo of the most amazing computer meditation biofeedback system ever. I feel like I'm in Shangri La in Wild Divine, where I can build stairways with my breath, meditate to open doors, and juggle balls with laughter. It's awesome!
http://www.myaffiliateprogram.com/u/wdivine/b.asp?id=1978&img=120x60.gif



---


3,700 RealityShifters News Subscribers live in 77 different countries around the world -- with the majority in the United States of America, Canada, the United Kingdom, Australia, Africa, New Zealand, India, the Netherlands, Malaysia, Mexico, Italy, Sweden, Germany, Brazil, Belgium, Singapore, South Africa, the Philippines, Japan, Norway, Ireland, Denmark, Spain and Israel.


---
Your One Stop Reality Shift Shop

RealityShifters has a secure "Shopping Cart"
to make it easy to view and place your order.
Get autographed copies of AURA ADVANTAGE & KAREN KIMBALL,
the AURA HEALING MEDITATIONS CD and more at:
http://realityshifters.com/pages/shop.html

---
Has this ezine been helpful to you?
All donations are much appreciated!
---

PERMISSION TO REPRINT: Please feel free to reprint any items from "RealityShifters News" in your own print or electronic newsletter, provided you also include the following paragraph:

Reprinted from RealityShifters News, a free ezine featuring
articles, stories, book reviews and websites for shifting
reality. Subscribe at http://realityshifters.com/ and receive
free gifts when you recommend this web site to your friends.
---
Would you like to share a reality shift story?
Send it to Cynthia at cynthia@realityshifters.com

Cynthia Sue Larson
P.O. Box 7393
Berkeley, CA 94707-7393


---
Thank you for sharing this message with a friend!
When forwarding this message, please remove the opt-out link at the very end,
so your subscription is not inadvertently cancelled.

To subscribe to the RealityShifters News and see all previous issues, visit:
http://realityshifters.com/pages/news.html


---
This web site © copyright 1999 - 2005 by Cynthia Sue Larson
All Rights Reserved
Privacy Statement